What happens when you lose over 50% of your buildings from not one but two hurricanes? Why you rebuild of course! And that is exactly the situation Grace UMC found itself at the end of 2004. We lost all of our education space for our preschool and ministries. Not reopening was not an option. So after much prayer and planning and finally rebuilding we opened our new Administrative and Education building.
This building allows us to continue our preschool ministries which began its mission in our community helping our youngest members succeed in their scholastic efforts. This building allows us to open our doors to mission teams who wish to come here to help in area missions to our community. This building allows us to continue to reach out to our community members who are struggling and gives them a safe space to come and get many of those needs met. This building gives us the space we need to offer Christian education classes throughout the week and on Sundays.
If you would like to partner with us as we continue to live into our mission to Build Bridges between Christ and the Community we invite you to donate to our legacy campaign. Your financial gifts will help us significantly reduce our debt and annual loan expenses so we can reach even deeper into our community and make a difference in the lives of those impacted by poverty. Through our joint efforts, we will Deliver the Legacy, a legacy of a debt free church that is known for its ministry, mission, and service to the community.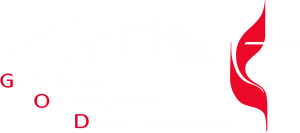 Grace United Methodist church is committed to applying all funds donated to the Legacy Campaign against the principle of the loan held by the United Methodist Foundation.