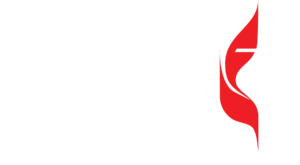 Our Education & Administration Building is the place where faith takes flight. Opened in 2007, it replaced the older buildings on the Grace Campus that had been devastated by the hurricanes of 2004. This larger space has allowed us to expand our mission of "Building Bridges Between Grace and the Community."
Each week, the E&A is filled with the sights and sounds of God's grace in action: the joyful education of preschoolers; our youth finding their way to Christ; Sunday School participants of all ages exploring and strengthening their faith; outreach ministries like Family Promise, Scouting, Special Gathering and the Home School Co-op – all changing lives. The E&A makes these blessings, and many more, possible.
Now our dream of creating a debt-free church is finally in sight, as the E&A Building loan has dropped below $2 million. We're launching this 2019 "Create a Legacy Campaign" with the goal of raising $700,000 over the next three years. Through prayer and the commitment of the entire congregation, we know we can be successful because our Grace family has done it before. Generous, sacrificial giving over our nearly 60-year history has enabled our church to meet the needs of people in our congregation and community.
Thank you for all the pledge cards already turned in and for celebrating with us at the Triumphant Quartet concert on Palm Sunday. Please continue to pray for the campaign and to bring your pledge cards to Grace. Through our joint efforts, we will continue to Create a Legacy, a legacy of a debt-free church that is known for its ministry, mission and service to the community.
Grace in Action: Creating a Legacy for the Future
"Grace is our family's second home. Our kids love and are loved by their church family. We hope that their faith in God, that is rooted here at Grace, will help them grow into healthy, happy, spiritual adults."
– Dave and Alicia Hendrix
"As a pastor of Grace, I have heard many stories of how God has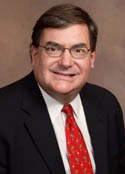 transformed lives as a result of the connection with this church. This church family knows that we experience the love of God through Christian community in a specific place and time. Every person who has vowed to support the church through prayers, presence, gifts, service and witness can live out those vows by supporting the Create a Legacy campaign. After we receive the love and grace of God, we are called to pass it on, thereby creating a legacy!" – Pastor Steve Hart
"Our family found Grace in 2011. We had just moved to Merritt Island and were looking for a Christian-based preschool for our then 3-year-old Sam. Although we had set up tours for other preschools, once we came to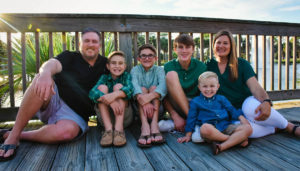 Grace, there was no need. From the time you walk into their halls, you instantly feel the warmth and love. Sam was learning many life-long lessons about kindness and honesty that helped reiterate what we were trying to instill at home. Then we had a welcome addition of our fourth boy! There was no doubt Bode would go to Grace. Bode would come home regularly with Bible lessons he had learned. One stands out: we were praying for a mom who recently had surgery. Bode comforted me and said Jesus can heal her, 'He has tools!' I am thankful that Grace has been part of our 'village' of helping to teach and guide our boys."
– April String, Grace Preschool Mom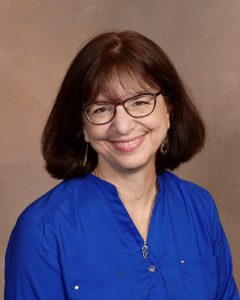 "My journey to become a pastor is intricately tied to Grace UMC. In fact I believe it's safe to say I would not be where or even who I am today without my association to Grace. For me Grace is more than just a collection of buildings. It is the people who over the years took these buildings they built and used them to reach out into the community to share the simple yet profound message that Jesus loves them. As we journey into our future, I hope we will all continue to support the legacy Grace established long ago building bridges between Christ and our community. The difference you make in people's lives is life changing. I know. I am one of those whose lives you changed."
– Associate Pastor Beth Burton
Grace United Methodist Church is committed to applying all funds donated to the Create a Legacy Campaign against the principle of the loan held by the United Methodist Foundation. View a printable Campaign Fact Sheet & Frequently Asked Questions. If you have questions about the Create a Legacy Campaign, please contact Volunteer Chairperson Gary Beatovich at (321) 454-4810