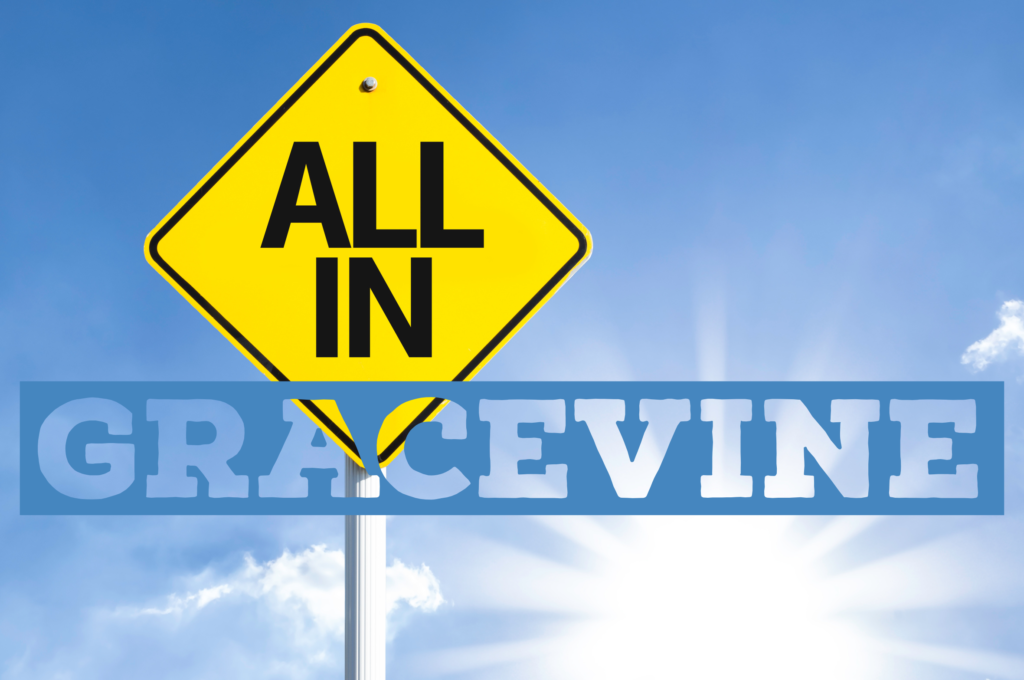 It is graduation season for many people, and this Sunday, May 21, we will recognize our graduates during worship at Grace. Our preschool VPK graduation is Friday morning, May 19, in our sanctuary, and we will also host the Edgewood baccalaureate on Friday evening in our sanctuary. It is a privilege to participate in life milestones with families. I like to remind those who are entering new chapters of life that I hope they will always view the church as safe place to return, during times of both joy and sorrow that may lie ahead as life unfolds.
Colleen and I will watch our youngest son, Nicholas, graduate from Edgewood on May 24. When we began this appointment at Grace in 2015, Nicholas was about to start 5th grade and our older son Thomas was starting 9th grade. Our family is grateful to so many of you who have loved and nurtured both of our sons during these formative years. Those vows we recite when new members join, with the goal of "surrounding them with a community of love and forgiveness", have made a difference in our sons' lives. Moreover, I have thoroughly enjoyed watching so many of your children grow into mature and faithful young adults. While churches are not perfect institutions, they are often wonderful places to nurture families.
This Sunday's scriptures are Colossians 3: 23-24 and Luke 9: 61-62. I am working on a message entitled "All In: Part 2; Our Response." Being all in for Christ is the most joyful and meaningful way to live, but it does require discipline and even hardship at times. How do we orient our thinking and our living so that we don't get distracted by worry, fear, distraction and temptation along the journey? This is the question my message will explore. Thanks for your prayers for all of us leading worship.
Last Sunday, I ended the message with a challenge for everyone to create a gratitude list during the course of this week. Please reflect on the items on your list before coming to worship Sunday. The power of our gratitude is a deep source of strength when we encounter life's struggles. The more we can recognize God's gifts in our lives, the more we trust Him. This trust erodes our tendency to worry and fear. God's perfect love casts out fear, as 1 John 4:18 reminds us.
I look forward to seeing you Sunday!
Steve Hart