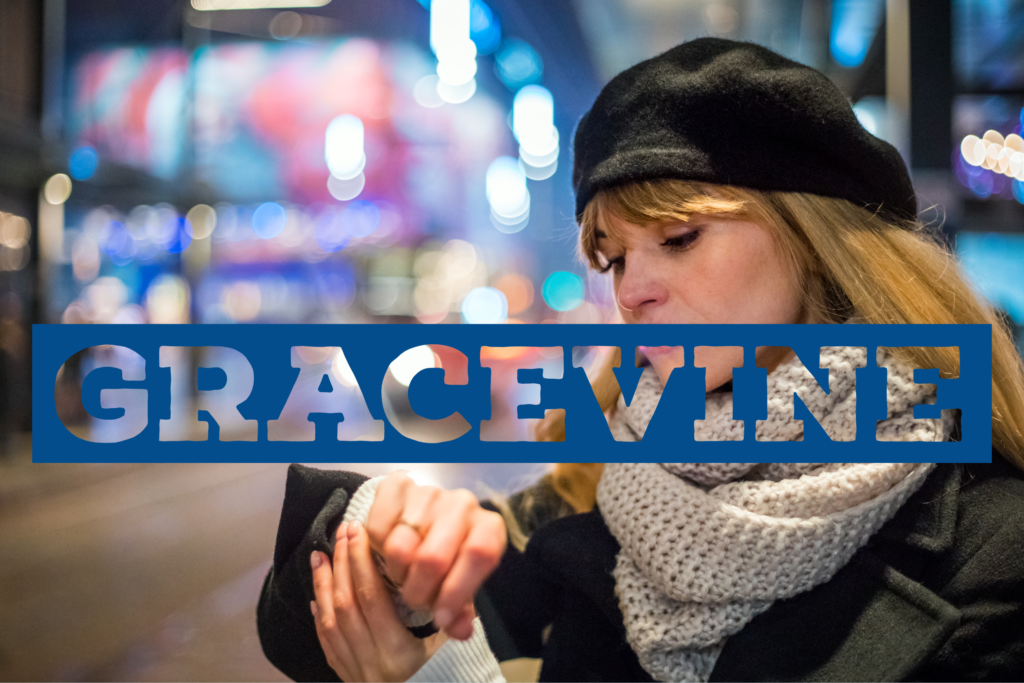 One of my favorite authors, Frederick Buechner, once wrote about how all of us "wear masks" that partially hide our true selves. Buechner stated, "We wear masks, and with practice we do it better and better, and they serve us well—except that it gets very lonely inside the mask, because inside the mask that each of us wears there is a person who both longs to be known and fears to be known."
This wise statement reminds me of why we need the church community. At its best, the church community is where we put down our masks and venture into honest relationships. We can be ourselves because the community's identity is based upon the unconditional love of God. While no church is perfect, every church strives to offer a place of welcome and hospitality for all people. In my opinion, Grace UMC does this well.
We have a busy weekend coming up at Grace. The Art of Marriage retreat is Friday and Saturday, and the country store is also Saturday. Please pray that these events bless the lives of everyone involved, as we continue to build bridges between Christ and our community. 
The scripture for Sunday is Acts 1:4-5. We will recognize and celebrate our scouting ministries as part of worship Sunday. Pastor Gary will continue with his two part message on God's will, and this Sunday's message is entitled "Discerning God's Will-Waiting." For many of us, waiting for the Holy Spirit's direction is the most difficult part of discipleship. I look forward to hearing Pastor Gary's message.
Do you know someone who is having a tough time and does not have a church home? If so, invite that person to worship Sunday. Your invitation may be the vehicle by which God offers renewed hope to that person. The significance of a personal invitation is something we must never underestimate.
Thank you for the ongoing privilege of serving as one of your pastors. I look forward to seeing you Sunday!
Steve Hart