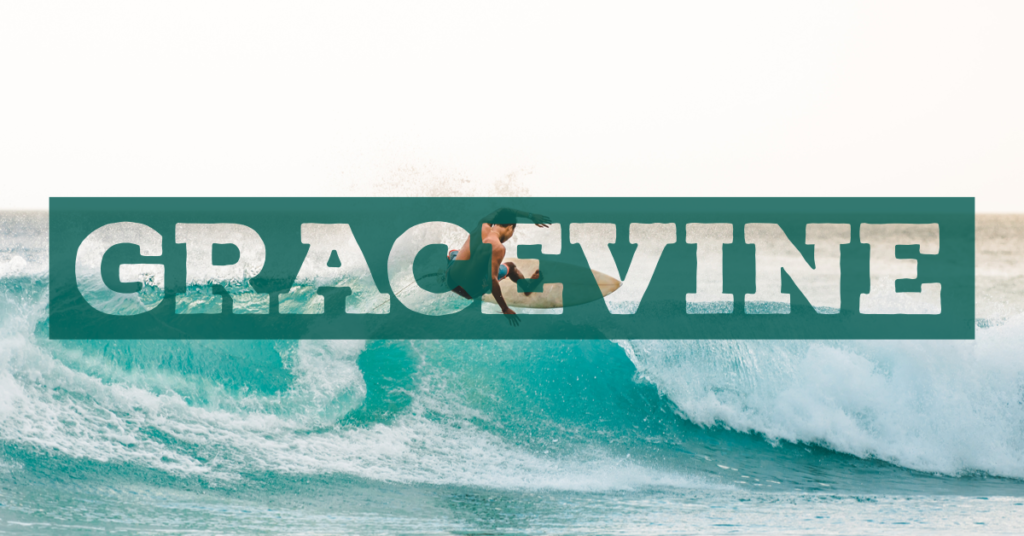 Happy Cinco De Mayo! I love this time of year because the summer heat is not quite here yet and Merritt Island is especially beautiful. Recently, I attended my 40th high school reunion. It was interesting to see folks I remember growing up with, some of whom I had not seen in 40 years. The comments I heard most frequently related to gratitude for family and friends. Very few folks talked about careers or possessions, as I think we have reached a point in life in which our priorities are focused on the people in our lives rather than accomplishments and things. In many respects, it is a nice season of life, and looking back we see God's gift of a rich and full life.
This Sunday, May 7, our scripture passage is Psalm 13. We are in for a treat, as Jillian Benfield will be offering the message at both services. If you have not met Jillian, she and her husband Andy and their three children attend our 11am service. Jillian has published a great book entitled "The Gift of The Unexpected: Discovering Who You Were Meant To Be When Life Goes Off Plan." The book is about the Benfields' experience in learning about life through many changes, including the gift of their son, Anderson. Jillian's book is selling well nationally, and I understand why. The book is well written, theologically insightful, and very honest.
Jillian's message will cover some of her points from the book. You don't want to miss this opportunity. I encourage you to invite friends, especially parents of young children. It is rare to have a recognized, published author in our midst, and I can recommend the book because I read it and enjoyed it.
After the 11 am service Sunday, we are having a luncheon and fellowship time during which Jillian will be signing copies of her book. So plan to be present for worship at one of our services and for the fellowship time around noon.
We are welcoming Family Promise families Sunday afternoon on the Grace campus. This is a great ministry and I am so grateful that more than 50 of our members volunteer for the various duties involved with Family Promise. Thank you for serving!
I look forward to seeing you and worshiping with you Sunday!
Steve Hart