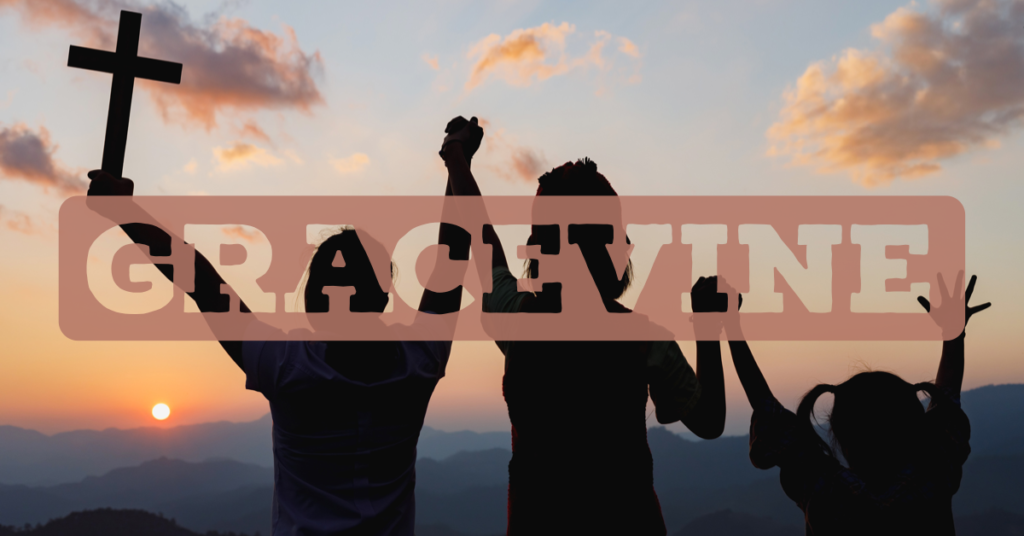 We are entering Veterans Day weekend, and we honor our veterans who have served our country. I know that many active members of Grace are veterans, and we are grateful for your service and dedication to our country.
As you learned last Sunday, I have accepted a position in the Jacksonville Public Defender office working in problem solving courts starting December 1. The conference will be appointing a new pastor for Grace to begin July 1, 2024. In the meanwhile, Pastor Gary and Pastor Beth will take on additional responsibilities at Grace, while I will still do some preaching and the weekly Gracevine through the spring.
Colleen and I are so very grateful for all of you and the support you have provided us during Colleen's cancer journey. The Grace and Merritt Island community will always have a special place in our hearts. Our sons were able to complete high school in this great community and this congregation helped us raise our sons. Our move is based upon the fact that we own a home in Jacksonville and most of our family is there. The job opportunity is an excellent fit for me as well.
Colleen and I had planned a trip two years ago, and we were scheduled to travel one year ago. Unfortunately, that is when Colleen was diagnosed, so our plans changed. The good news is that now we are able to take that trip this coming week. We are grateful for this opportunity to get away, and I look forward to preaching again at Grace on November 26.
This Sunday, November 12, we look forward to hearing from our Special Gathering community. In addition to the inspiring Special Gathering choir, we will hear a message from Pastor Richard Stimson, who has served the Special Gathering community for many years. Richard's message will be based upon Psalm 150. As you can see from reading it, this passage is all about praising God. I know Richard will offer an inspiring message, so you don't want to miss it!
Blessings to you and especially to all our veterans this weekend!
Steve Hart