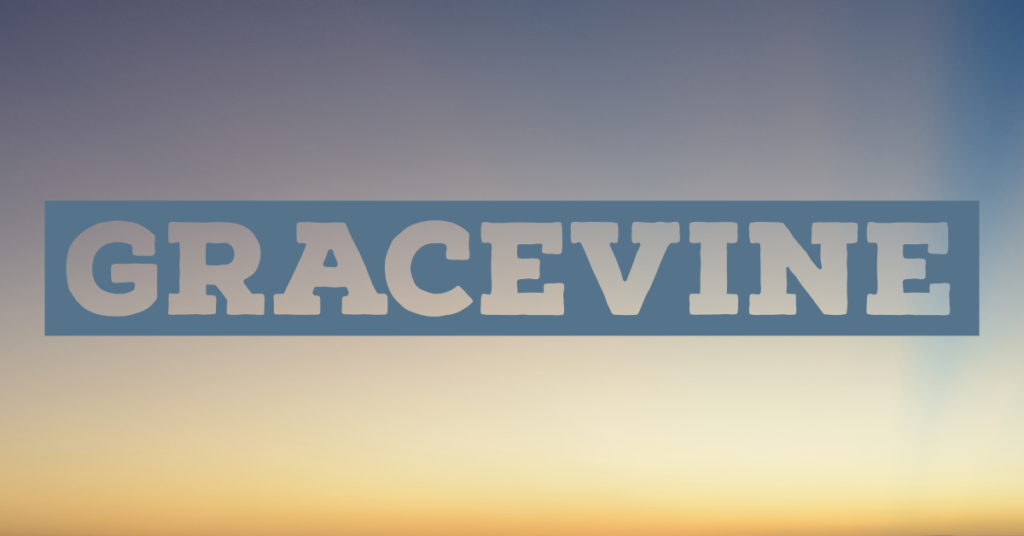 For many years now, Grace has hosted a "country store" event quarterly. We offer various items that are typically not available at food pantries, such as cleaning supplies and personal hygiene products. This event is open to everyone. Saturday, November 5, is our fourth-quarter country store for 2022. We welcome volunteers for setup on Friday evening at 6pm and for the Saturday event which begins at 9am. The only talent you need in order to participate is a welcoming smile and a listening, prayerful presence.
Don't forget that this weekend is when we set our clocks back one hour. Remember to do this before bed Saturday evening, and enjoy an extra hour of sleep!
This Sunday, November 6, we will recognize All Saint's Sunday and honor those who have entered heaven's gate within the past year. I know this is a meaningful opportunity to remember those who have loved and inspired us over the years.
The scripture passages that will form the basis for Sunday's message are Ephesians 1: 13-19 and 2 Kings 2: 9-15. Pastor Beth is preparing a message entitled "A Glorious Inheritance." This is sure to be an inspiring message, as I have spoken with Pastor Beth about her work on this and it is filled with excellent insights. You don't want to miss it!
Finally, many thanks for your thoughtful notes, cards, and gifts during pastor appreciation month. We truly appreciate your generosity and encouragement.
I look forward to seeing you in worship Sunday!
Steve Hart