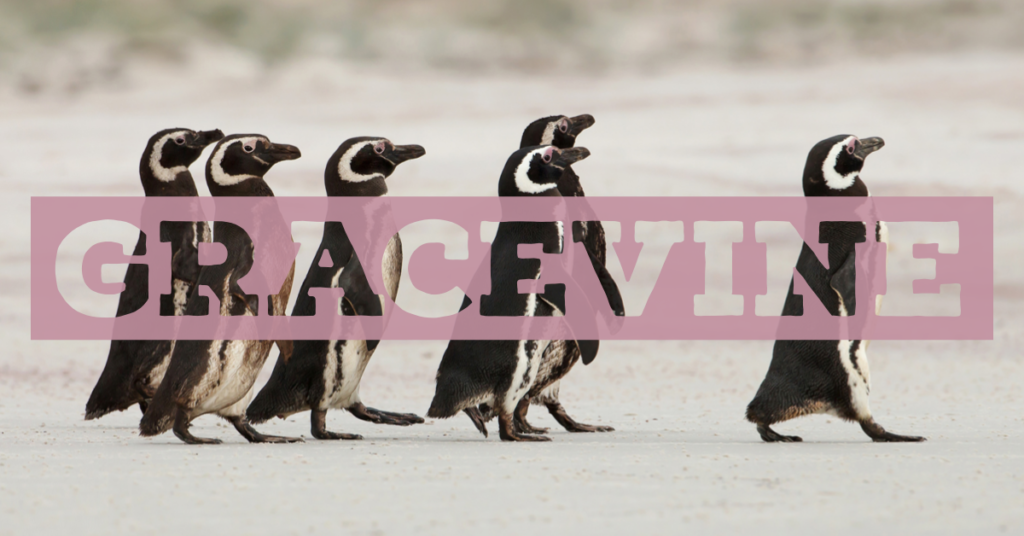 For several years now, my wife Colleen has been the pumpkin patch coordinator here at Grace. Even during the pandemic year of 2020, Colleen led our busiest pumpkin patch in Grace's history. Our pumpkin patch is well-known on Merritt Island and in the surrounding community as a welcoming, fun place for families. Every year, we meet new families coming to take pictures and to enjoy the experience.
Occasionally, someone will question whether our patch constitutes a real "ministry" experience. The answer is "absolutely." I define ministry as any experience that offers an authentic opportunity for a person to encounter the Holy Spirit at work. By that definition, every interaction between a faith-filled patch volunteer and any potential customer is a ministry experience. Moreover, I have observed that the most effective ministries occur when people of faith talk less and listen more. People need to share their stories with people who care enough to listen.
This Saturday, September 10, we will be setting up for the 2022 patch. Come out and join in the fun of setup, and plan to sign up for shifts in the patch. We need many volunteers for this ministry. 
This Sunday, September 11, the scripture passage is Luke 14: 25-33. This is a very challenging passage. Read it and I think you will agree. Fr. John Gerth, the executive director of Links of Hope, will share a message Sunday entitled "Who Do You Follow?" Those of you who have heard him speak know that John is a very engaging speaker. Links of Hope is our mission emphasis for September.
Finally, remember that last Sunday Pastor Gary challenged us all to offer a word of encouragement to people we see using their gifts to God's glory. Have you encouraged anyone this week? It is always a good time to offer words of encouragement because everyone needs this support.
I look forward to seeing you in worship Sunday, and remember to invite friends when possible! 
Steve Hart