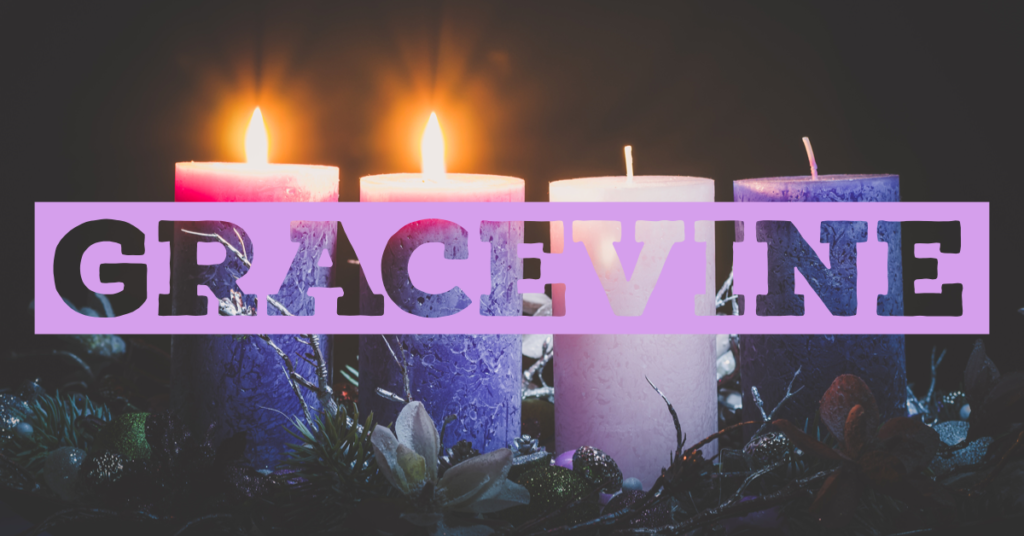 I sincerely appreciate the support and encouragement so many of you have provided my family during Colleen's illness. Colleen has asked me to share the following on her behalf:
"Thank you to everyone who has supported me and my family in this health challenge. I have been looking at this cancer as a curse, but maybe it is the vehicle by which I finally recognize all my many blessings among my church family who have sent prayers, wise guidance, and cards to remind and encourage me to trust and rely on God-especially when I just want to feel sorry for myself and be mad at God."
This Sunday, December 4, is the second Sunday of Advent. The scripture passages for Sunday are Isaiah 11: 1-4 and Matthew 3: 1-12. Please read these passages and consider how the passage from Matthew could be related to the theme of peace. I am working on a message entitled "Repentance is the Pathway to Peace." John the Baptist is not a warm and inviting messenger, but he certainly gets our attention!
Finally, friends, I know that this is the season for many organizations to seek gifts before year's end. Please remember Grace UMC if you are able to offer financial support. Our congregation has much to celebrate as we move toward the end of 2022.
I look forward to seeing you in worship Sunday, and I encourage you to invite friends to all our Advent worship opportunities.
Steve Hart